rock midgets home -> features -> articles
The Bluffer's Guide to RYAN ADAMS
With new album Easy Tiger due out next month, here's our guide to the pick of Adams' backcatalogue
Maverick alt. country poster boy Ryan Adams has spent nearly a decade willfully striking out on his own creative terms. With the kind of determined work ethic that's seen less and less in today's recording artists, Adams stands out as one of US country's most valuable rough diamonds. June 2007 will see the release of new album Easy Tiger, but in the meantime, here's our guide to the best of his backcatalogue so far...
Born in Jacksonville, North Carolina, Ryan Adams has cut somewhat of a unique career path for himself. After knocking around a few local bands, he formed Whiskeytown in 1994, widely considered one of alt. country's most influential bands. Adams helmed them through three acclaimed albums before breaking them up in 1999; to this day he remains one of few artists whose solo careers were more successful critically and commercially than their old bands.
A maverick from day one, his legendarily hot temperament and refusal to follow the rules led to as many high points as low points in his career. His temper led to drunken slurs onstage, drunken messages left on journalists' answering machines and... other drunken activity. However, his reckless individuality also garnered him considerable acclaim. Rejecting the modern 'album every three years/tour/moan about the pressure' system, he chose to release an album whenever he felt like it, how he felt like it.
In 2001, he released sophomore effort Gold. Crammed full of pop songs after the strict alt. country of its predecessor; it ironically became his biggest seller. Two years later, he wrote an album's worth of music so mopey that his label rejected it (only to release it twice; firstly as two EPs - Love Is Hell parts 1 and 2 - in 2003 and as a full album again in 2004). He responded by recording a terrible rock album, then, in the space of seven months in 2005, he released three, wildly different, separate studio albums - one a double. In 2006, with a whole six months having passed since he conventionally released any records, he chose to prove how prolific he was by putting a full 18 albums' worth onto his website. This was in addition to at least three other albums he has recorded but not released, including a bluegrass cover of the entirety of the Strokes' Is This It.
Adams is a true original, one of the last true rock 'n' roll stars in music who genuinely doesn't follow any rules but his own, and with a new album, Easy Tiger, finally out in June he'll be making his grand return to the music world. We've missed him, but in the meantime, for new fans, here's our bluffer's guide to buying Ryan Adams.
---
BEGINNING YOUR COLLECTION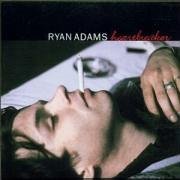 Heartbreaker (Bloodshot Records, 2000)
After breaking up Whiskeytown, Adams showed himself to still be on top of his game, releasing this excellent debut within a year. As an album, it was straight alt-country, not deviating too far from his roots and influences. The rollicking driving songs like 'To Be Young (Is To Be Sad, Is To Be High)' certainly make their mark, and the swampy groove of 'Bartering Lines' is alluring, but it's the ballads on this album which give the album its name. 'Oh My Sweet Carolina' is so fragile it's barely even there, but still one of his most affecting songs. However, by far the best song here, and still one of his finest, is 'Come Pick Me Up;' featuring the immortal line 'come pick me up, take me out, f**k me up,' it's a paean to someone you love so much that even the damage they could cause you is worth just that last contact with them.
Bluffer's Choice: 'Come Pick Me Up'
---
IF YOU ONLY BUY ONE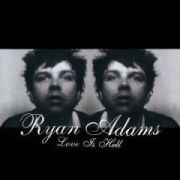 Love Is Hell (Lost Highway, 2004)
Originally, when Adams pitched this album to Lost Highway in 2003, they passed on it, saying it was too depressing and decided to instead sneak it out as two 10-track 'EPs,' leaving Adams to record the awful Rock 'n' Roll (see below), before eventually releasing it properly the next year. How wrong they were. Love Is Hell may be, like many of his records, too long, but it's also the most consistently beautiful music he's ever recorded. Opener 'Political Scientist' is arguably his finest song to date, the sweep from sparse verse to soaring chorus an affecting and effective version of grunge dynamics. Adams excels as a vocalist throughout, bawling like a man having a breakdown on the stunning 'Afraid Not Scared,' and on the heart-rending 'This House Is Not For Sale.' But the album is equally about restraint and stripping down; his tender cover of 'Wonderwall' has a subtlety the original couldn't hope to grasp, almost entirely atmosphere over instrumentation, while 'Shadowlands' epitomises minimalism, being only Adams and three piano chords until a good three minutes in.
Bluffer's Choice: 'Political Scientist'
---
CONNOISSEUR'S CHOICE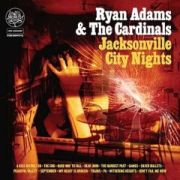 Jacksonville City Nights, w/ The Cardinals (Lost Highway, 2005)
Taking his prolific nature to its very limit, Adams released three studio albums in 2005; the patchy double-disc Cold Roses, the intimate 29, and Jacksonville City Nights, a return to his roots. Whilst 29 was better, it was Jacksonville City Nights which stood out most. Previously an alt-country wunderkind, here Adams was neither. Complete with the songs written on the front cover like a 1960s record sleeve, Jacksonville... was a pure country-rock record, without anything 'alternative' to be found. This is an album full of lap-steel guitars, single-take vocals, pianos that are just about in tune and songs about booze and trains. Furthermore, this isn't an Adams record, it's a Cardinals record, a collaboration, where every flourish and drum fill is just as important as the voice at the forefront and the main man is just one of the guys. Whilst far from perfect – some of the singing is painful to listen to and the Western tinges occasionally veer into near-parody – Jacksonville... is simply a great record in the country tradition.
Bluffer's Choice: 'A Kiss Before I Go'
---
COMPLETISTS ONLY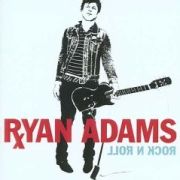 Rock 'n' Roll (Lost Highway, 2003)
After Lost Highway rejected his masterpiece, Adams decided to show them a thing or two and recorded Rock 'n' Roll, an album which more or less does what it says on the tin. Consisting mostly of thrashy non-songs or Love Is Hell rejects, admittedly it is not entirely without merit. 'So Alive' is a wonderful, breakneck single with a stunning vocal, while the dense break-up song 'This Is It' maintains a faintly psychedelic, woozy pace. But the remainder of the album veers from songs with great titles that turn out to be terrible, such as 'Note To Self: Don't Die,' or tunes which simply aren't up to his standard, like 'Burning Photographs,' a song written around a delay-ridden guitar sound Adams happened upon, with a melody even weaker than you'd expect from that anecdote. Awful.
Bluffer's Choice: 'So Alive'
Further links
Official site of the Lost Highway artist