rock midgets home -> features -> articles
RM Guide to: RECORD STORE DAY 2010
Our pick of the best releases and best events on 17th April
Unless you've been living under a WI-FI-disconnected rock for the last few months, you'll know that tomorrow (17th April) is Record Store Day. An event which celebrates the humble (or not-so humble) local independent record store, there's a load of special edition releases that will be made available in store, plus a whole host of events across the world taking place to celebrate.
With so much going on, and with a lot of releases only available in very limited quantities, here's a wee guide to what we consider to be the best of this year's releases and events in the UK.
I'd like to dedicate this guide to Concepts (RIP), the independent record store formerly based in Durham City, which I'd be spending my day at if it was still around.
RECOMMENDED RELEASES
Our pick of this year's exclusive offerings

RECOMMENDED EVENTS
Local events worth popping down for
Before we get on to the lists, here's a few tips to guard against disappointment:
1) Check in advance. Not all stores will have all the releases, so if you've simply got to have that picture disc, it's worth ringing round to make sure the release you're after will be coming in.
2) Prioritize. Most stores will only have 2-3 copies of each release, if that. Some stores also make a point of asking those queuing which is the purchase they're really wanting to get today. Make a list of records you want before you leave the house and put them in order.
3) Get there early. Last year, Piccadilly Records in Manchester had queues around the block early on.
Click here for a full list of participating stores in the UK.
Good luck and happy hunting!
---
Recommended Releases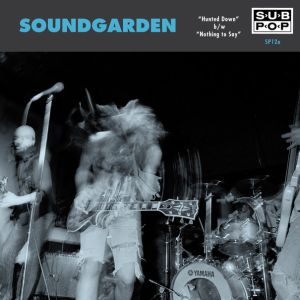 To coincide with Record Store Day, a number of bands have put together special edition releases that will be available for one day only.
A full list of vinyls out on 17th April can be found at the Record Store Day website, but here's some of our choices for the day.
Metalheads can also get a comprehensive list of tasty RSD offerings at the link below: THE PRP'S RECORD STORE DAY LIST
THE ALBUM LEAF
'There Is A Wind (Acoustic)' b/w 'Landing In Snow', 'Resonations' & 'Falling from the Sun (Jamuel Saxon sunburnt remix)'
12", Sub Pop
COHEED & CAMBRIA
'Guns Of Summer' b/w 'Pearl of the Stars (Big Beige Demo Version)'
7" Picture Disc, Columbia/Roadrunner
DEFTONES
'Rocket Skates' b/w 'Rocket Skates (M83 Remix)'
7", 3000 copies, Warner
FLAMING LIPS / STARDEATH / WHITE DWARFS
Dark Side of the Moon (cover album)
12" (seafoam green), 5000
FUCKED UP
Daytrotter Sessions
7", 1700 copies, Matador
GET UP KIDS
Simple Science EP
10", Hassle
THE HOLD STEADY
Heaven Is Whenever
12" (custom screen-printed artwork), very limited copies
HOT WATER MUSIC
Live In Chicago
7" coloured vinyl, 1000 copies, No Idea Records
MASTODON
Blood Mountain
2 x LP or 2 x Gatefold LP, 3000 / 2500 copies, Warner
MUSE
'Exogenesis: Symphony (Parts 1-3)' b/w 'Uprising (live at Teignmouth)' & 'Resistance (live at Lisbon)'
7", 2000 copies, Warner
PAVEMENT
Quarantine the Past: Best of Pavement
12", 1000 copies, Matador.
QOTSA
'Feel Good Hit Of The Summer' EP
10" picture disc, Interscope
RX BANDITS
Live @ Park Avenue (acoustic EP)
CD, Sargent House
SOUNDGARDEN
'Hunted Down' b/w 'Nothing To Say'
7", 3000 copies, Sub Pop
THEM CROOKED VULTURES
'Mind Eraser, No Chaser' b/w 'Highway One (live in Sydney)', 'Vulture Speak Interview'
10", Interscope
Click here for a full list of participating stores in the UK.
---
Recommended Events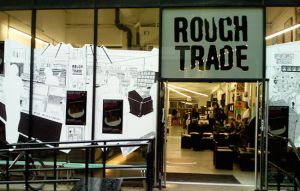 Here's a few of the UK shows that caught our eye...
CANCER BATS
2pm & 4pm gigs at the Fighting Cocks (Kingston-Upon-Thames)
Our pick for anyone even close to being in the area, this is part of Banquet Records' planned shenanigans. After the 4pm show sold out in double quick time, the band had to add a second matinee earlier that day.
PULLED APART BY HORSES, ASH & MORE
11am - 7pm, Rough Trade East (London)
Quite a one for the indie crowd this: Rough Trade East have pulled together Ash Pulled Apart By Horses, Caribou and Sweet Billy Pilgrim and Russell Lissack's (Bloc Party) side project Pin Me Down. Ash's set will also be their first one with Lissack on keyboards/guitar, as he'll be doing for the rest of the band's tour this month. And *nerdgasm* Michael Rother of Neu! will be signing copies of the ltd unreleased Neu! 12" exclusive.
NB. Pulled Apart By Horses are due on at 11am sharp, as they're also playing Crash Records in Leeds at 6:30pm the same day.
THE SUNSHINE UNDERGROUND, PULLED APART BY HORSES & MORE
2pm - 9pm, Crash Records (Leeds)
Crash Records will be giving out tickets 1 hour before each set with tickets limited to 50 per set so check the times and get in early.
PICCADILLY RECORDS SHENANIGANS
All Day, Piccadilly Records (Manchester)
Piccadilly Records will have a selection of Manchester DJs spinning tunes all day, with Sweet Tooth Cupcakery offering goodies.
BULLET FOR MY VALENTINE, THE AUTOMATIC & MORE

Spillers in Cardiff naturally has a load of stuff lined up this year, including DJ sets from BFMV and Bethan Elfyn, and a set from The Automatic, as well as a gig at Clwb Ifor Bach. They've also just announced they'll be selling a limited signed double 12" by Manic Street Preachers, so that's worth heading down for.
---